The following flowers (botanical names) and materials have been used:
Gypsophylla elegans
Dianthus caryophyllus
Hydrangea macrophylla
Shinus molle
Hedera helix
Viburnum opulus
Hyacinthus orientalis
Step 1
Take the OASIS® BIOLINE® Sphere and soak the sphere in a container filled with water and Floralife® ULTRA 200 Clear flower food. Wait until it's fully soaked.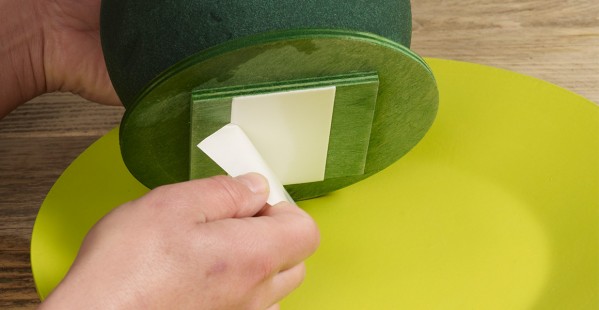 Step 2
Attach the OASIS® BIOLINE® Sphere on the plate using double fix tape on the bottom of the sphere base plate.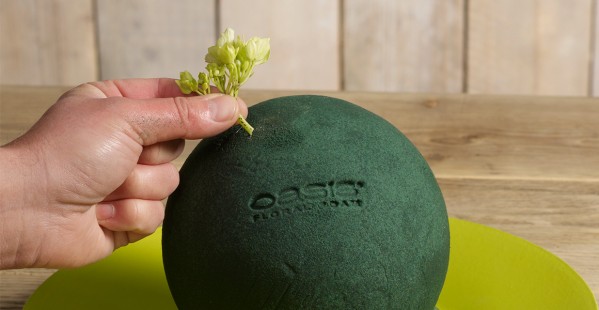 Step 3
Start adding the flowers and arrange them as compact as possible. Double check for small gaps in the arrangement and fill with some additional flowers where needed.
Step 4
Finish the arrangement with a curved shape of OASIS Aluminium Wire Lavender and Pearls, Bright Lilac to give the arrangement a trendy touch which in addition adds some volume.